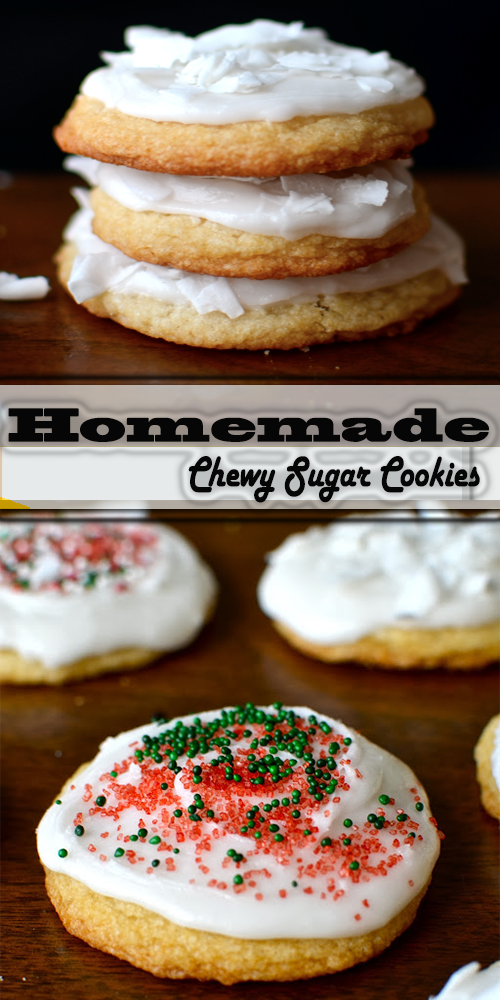 If you've been scouring the internet, looking for the perfect gluten free, vegan, and or allergy friendly sugar cookie recipe to make for Christmas, then look no further. Even if you're just a regular old joe who likes flavorful, chewy sugar cookies and has no allergies (quit looking so smug!), you should still make these. Even if you are one of those people who hates coconut for some unfathomable reason (*cough*samuel*cough*), you still might like these. They've got the sweet flavor of coconut without the coconut texture that you might hate.
And if you think this recipe looks familiar, it might be because you follow my gluten free blog and saw this recipe on there a couple years ago. The simple fact of the matter is that I hate running two blogs and I eventually want to phase out Yammie's Glutenfreedom. So, once in a while I might post a recipe from there on here and just develop a nice gluten free section here on the Noshery.
Anyway, about these cookies. Sugar cookies aren't usually my thing. They have a tendency to be dry and flavorless, tasting like nothing but sugar. I usually head for the fudge and peanut butter blossoms before I start looking at the sugar cookies. But these… These cookies are different.
One day, I had the idea to use Coconut Flour
for making gluten free sugar cookies. When I grabbed my bag of coconut flour, I was pleasantly surprised to see a gluten free sugar cookie recipe on the back of the bag. So of course I had to try it.
But then I saw that it had no eggs, a bunch of liquid was added, and the batter was supposed to be "moist and fluffy", I had a bad feeling that these might turn out cakey, but I was too far in to turn back now.
My worries vanished when I pulled the cookies out of the oven. They were beautiful.
I decided to make a few smaller batches to experiment. In one, I tried replacing the butter with Coconut Oil
. Now they were perfect. The flavor. The chewiness. Everything.
In another batch I tried leaving out the coconut flour and adding more rice flour to replace it (since coconut flour isn't always around the house). It definitely worked, but I would definitely use the coconut flour if you can!
Here's what I found in my experiments…
The coconut oil ones were definitely the best. They were the chewiest, thickest, and they were also the sturdiest. The rice flour ones were a bit more crumbly and the flavor wasn't quite as good, but they weren't bad. I would make them again if I ever don't have coconut flour around. The actual recipe using butter was good too, but not as good as the coconut oil.
So, in summary, I highly suggest you make these using coconut oil and coconut flour, but if you don't have those ingredients around, you can easily swap them out and you'll still have an awesome gluten free cookie. The frosting is dairy free, but if you don't have the ingredients try this buttercream recipe. Have fun.
Homemade Chewy Sugar Cookies

Adapted from Bob's Red Mill

Makes about 2 dozen
1 cup sugar
1/2 cup Coconut Oil (or butter)
1/3 cup coconut milk (I actually used rice since I didn't have any more coconut. Almond, soy, or even regular milk would probably be fine too)
2 teaspoons vanilla
3/4 cup White Rice Flour
1/3 cup Coconut Flour(or another 3/4 cup more rice flour)
2 tablespoons Potato Starch
1/2 teaspoon baking powder
1/2 teaspoon baking soda
Coconut frosting (recipe below)
Mix together the sugar and coconut oil (or butter). Add the milk and vanilla and mix until well combined. Mix together the dry ingredients and add to the rest. Batter will be moist and fluffy.
Allow to sit on the counter for a few minutes while you preheat the panggangan to 350ºF.
Place rounded tablespoonfuls on greased baking sheets and bake for about 10 minutes or until desired doneness is reached. Cool before frosting.
Coconut Frosting:
1/4 cup Coconut Oil
1 teaspoon vanilla
3 1/4 cups powdered sugar
6 tablespoons Full Fat Coconut Milk (regular coconut milk might be okay too)
Mix together the coconut oil and vanilla. Alternately add the powdered sugar and milk, mixing after each addition. If it's too thin, add more sugar. If it's too thick, add more milk.