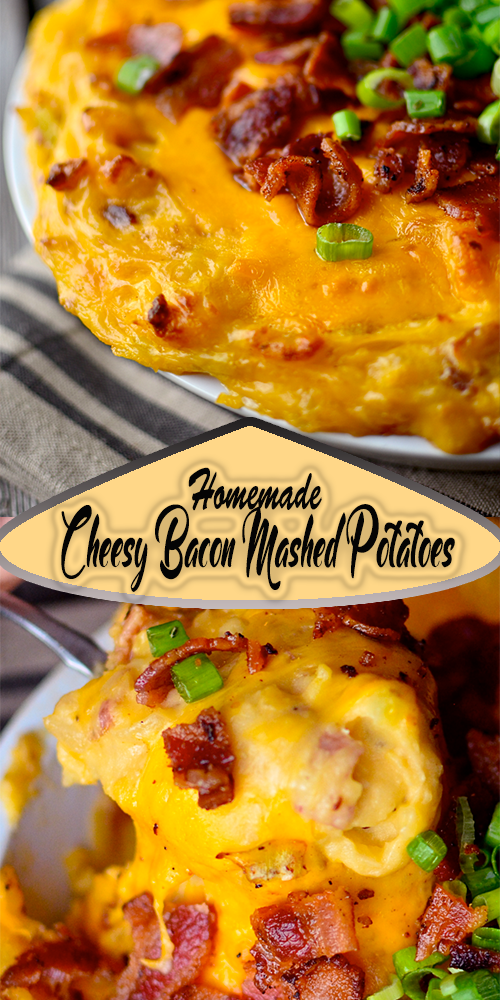 So I bet you guys were thinking I would completely forget about Thanksgiving. Well, I would would have, but my sister reminded me.
"Hey, you should make those cheesy bacony mashed potatoes to post," she said, "I think people would really like those for Thanksgiving."
So while I was photographing them, she was hovering around me with a fork in her hand, "So, um… is there any part of that that doesn't need to be in the pictures?" she asked, drooling onto my shoulder.
"Ha! Now I see the real reason you wanted me to post these! I thought you were trying to be so helpful thinking of something for me to post, but you only wanted them for yourself!"
The least she could have done while she was standing around was help me take a picture of this scoop of potatoes. I have an terrible time trying to photograph myself taking scoops out of things. You don't even know how many muscles I've pulled.
Anyway, these potatoes would be great with a big turkey, these quick fluffy parmesan herb rolls, some gluten free stuffing, and some chocolate pecan pie for dessert. When I made this the other day though, we had it with this panggangan fried chicken. I made it out of these giant chicken breasts we got at Sam's Club the other day. I mean, these babies were huge. I have nightmares about the godzilla chickens they must have come from.
But I hope I'm not spreading my nightmares to you. Make these potatoes and dream of bacon and cheese. Good day.
Homemade Cheesy Bacon Mashed Potatoes
3 pounds of red skin potatoes (I used about 7 medium potatoes)
1/2 pound bacon (I used thick cut applewood)
1 medium yellow onion, chopped
2 tablespoons minced garlic
1 teaspoon salt
1/4 teaspoon pepper
1 teaspoon garlic powder
1/4 cup butter
4 oz. cream cheese
3 cups grated cheddar cheese
Green onions
Wash the potatoes and roughly chop them. Do not peel. Boil for about 20 minutes or until fork tender.
Meanwhile, cook the bacon until crispy. Remove the bacon from the pan and saute the onion and garlic in a couple tablespoons of the bacon grease until they begin to brown.
Preheat the panggangan to 400ºF and lightly grease a pie plate or casserole dish.
Drain the potatoes and add the butter, cream cheese, salt, pepper, and garlic powder. Mash until smooth. Add the sauteed garlic and onions and 2 cups of the cheese. Crumble the bacon and add half of it to the potatoes. Pour into prepared pan and top with the remaining cheese.
Bake for about 25 minutes or until the cheese is melted . Top with the remaining bacon during the last five minutes.
Garnish with chopped green onions.