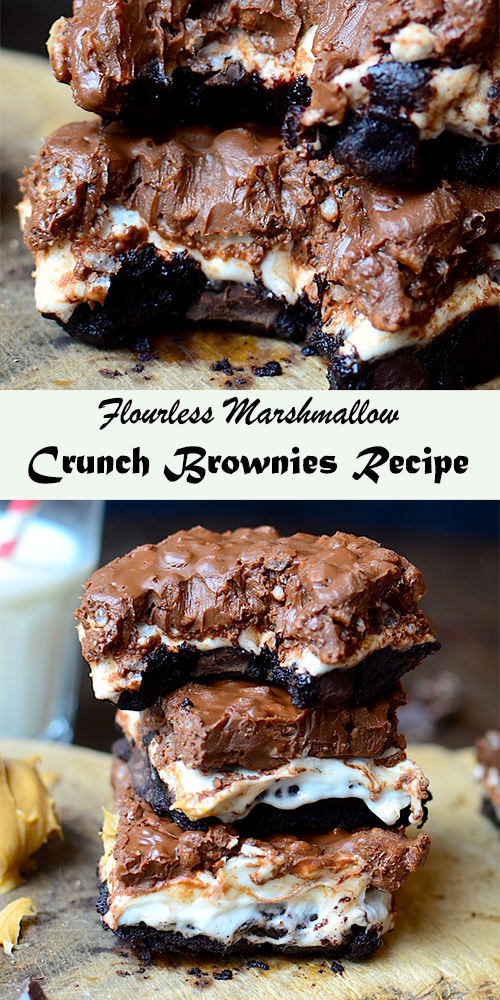 And now what you've all been waiting for… yesterday's mysterious Instagram photo revealed.
I know. You're completely amazed and impressed that I made and photographed these yesterday and am posting them less than 24 hours later. The reason that these photos haven't been left unedited on my computer for two weeks like most posts is because Samuel has school allllll day today.
You see, my greatest joy in life, as I may have mentioned before, is distracting Samuel from getting any studying done. So when he's here, I have my hands full, whether it's talking to (or at) him, getting him to go on a romantic walk with me, or just throwing erasers at him or something.
But today, he's at school, so I have no choice but to listen to music from Taylor Swift's country kala as I dramatically gaze out the window pining away for my honey.
Plus actually get some work done.
What can I say? I really like the guy. So what can I do but make him my favorite brownies?
Seriously, of all the salted caramel pretzel ones, but… these could even be better. I mean, how can they not be? They're crunchy, peanut buttery, gooey, and chocolatey all in one.
And if you don't believe me about how awesome they are, read the story about them in this post.
I don't know when I first started making these brownies. All I know is that its been a long time since I started bringing them to potlucks and parties. We always just called them Super Brownies. One of my sisters must have gotten the recipe off of a bag of marshmallows or a magazine or something.
But since then, I've lost the old recipe and just made up my own. I actually posted these before in 2012, but I decided to post a flourless, gluten free version since I want all the celiacs to be able to enjoy these too (namely, myself).
You can actually use any brownie recipe for these. You can even use a box mix. That way you have even more time to get outside and enjoy this beauteous spring weather.
By the way, yay for Berlin being a huge jungle of flowers in the spring. I'm lovin' it.
Flourless Marshmallow Crunch Brownies

For the Brownies*:
2 cups white sugar
3/4 cup vegetable oil
4 large eggs
2 teaspoons vanilla
1 1/2 cup dark cocoa powder
1/4 teaspoon salt
1/2 cup chocolate chips or chopped chocolate
For the Topping:
1 bag mini marshmallows (10.5 oz. or 5.5 cups)
2 cups chocolate chips (or chopped chocolate)
1 1/4 cups peanut butter
5 tablespoons butter
3 cups Rice Krispies, gluten free if needed (I actually used Cocoa Krispies because I strangely can't find plain here. Not complaining.)
Preheat the panggangan to 350°F. Lightly grease a 9×13 inch baking pan.
Combine the sugars and oil and beat until well combined. Add in the eggs and vanilla and whisk together. Beat for about two minutes.
Add the cocoa powder and salt to the batter and blend until smooth. Fold in the chocolate chips. Pour into prepared pan.
Bake the brownies for about 17 minutes and then top with the marshmallows. Continue baking 8 more minutes (if using a different recipe for the brownies, just make sure you add the marshmallows during the last 8 minutes of bake time). Allow to cool while you prepare the topping.
For the topping, combine the chocolate chips, peanut butter, and butter in a microwave safe dish. Microwave thirty seconds at a time, stirring at each interval, until smooth and melted. Fold in the Rice Krispies.
Lay dollops of the topping evenly across the top of the cooled brownies and then spread to cover the entire top. Wait until completely cooled to cut. You can keep these in the fridge for a chewier crispier brownie or on the counter for a gooier brownie.
Note: I halved the recipe and used a 9×9 inch pan (a strange European size), so my brownies were a little bit thin.
*You can also replace these flourless brownies with a box mix or my favorite basic brownies in this recipe.