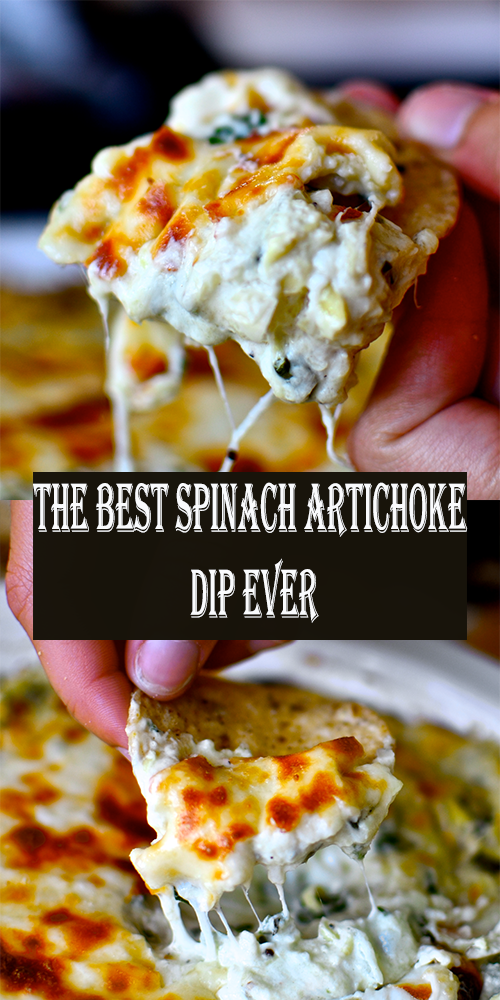 I know, I know. This is how I title every post… The Best Banana Muffins Ever, The Best Oven Fried Chicken Ever, The Best M&M Cookies Ever, The Best Gluten Free White Cake Ever, The Best Carrot Cake Ever, The Best Fudge Brownies Ever, The Best German Chocolate Cake in All the Land (I was getting really creative with that one). Yes, I may be many annoying things, not the least of which is repetitive, but one thing I am not is a liar.
Well, in this case anyway.
Seriously, if you don't believe me, you'll just have to try it for yourself. I try to stay away from dairy usually, but there was no stopping me on this day. I just kept picking out pieces of spinach and telling myself that the big, beautiful globs of cheese were just pieces of artichoke that had somehow become gooey and golden brown in the oven.
Anyway, any discomfort I may have experienced later on from devouring half the pan was totally worth it.
P.S. When you make it, you should eat it with these olive chips
. Seriously… so good.
The Best Spinach Artichoke Dip Ever

1 cup coarsely chopped Artichoke Hearts
1 cup chopped fresh spinach (frozen would probably be fine too)
3 cloves of garlic, minced
1/2 cup chopped onion
1/2 cup sour cream
4 oz. softened cream cheese
2 tablespoons milk
1 cup shredded mozzarella cheese (plus more for sprinkling on top)
1/2 cup grated parmesan cheese
1/2 teaspoon garlic salt
1/4 teaspoon Italian Seasoning
1/8 teaspoon pepper
Preheat the panggangan to 400ºF. Combine all the ingredients in the order listed and mix until well combined. Pour into a greased pie plate (a 8×8 inch square pan or casserole dish would also work). Sprinkle more mozzarella on top if desired. Bake for about half an hour until until bubbly and golden (you can broil it at the end if the cheese isn't toasty enough). Serve with these awesome chips, pretzels, veggies, crackers, or whatever.