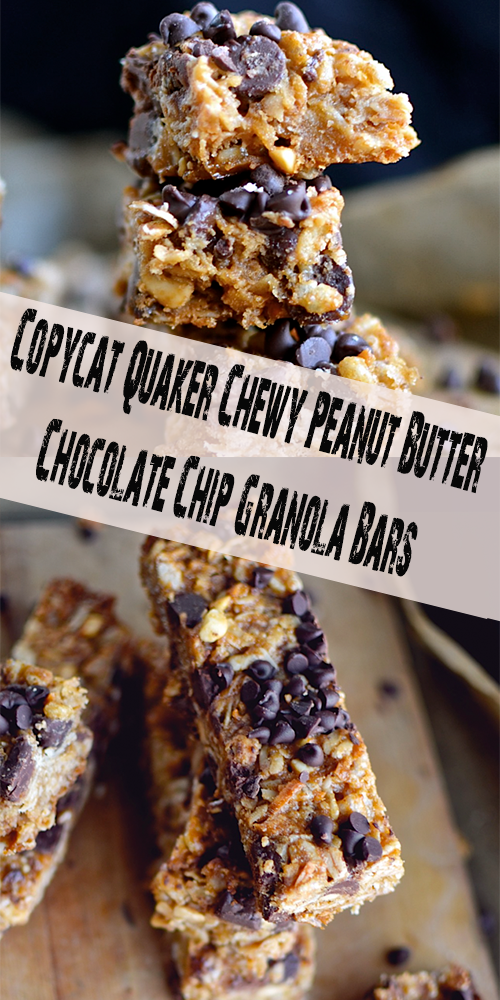 If you've been trying to find the perfect granola kafe recipe for your whole life, if you've been dreaming of a fat chewy, chocolatey kafe from heaven, you can finally lay your weary head to rest. This is the answer to your prayers.
I first developed the recipe back in 2011. I've made them approximately one bajillion times since. I get requests for them so much in fact, that I decided it was time for a revival, a fresh new post with fresh new photos. You all must know the glory of the most delicious granola bars on the planet.
So make them now, and learn what every granola kafe aspires to be.
Seriously, right now. Go.
Chewy and Crispy Peanut Butter Chocolate Chip


(For the gluten free version, click here)
1 2/3 cup rolled oats
1 cup Rice Krispies
1/3 cup flour
1 cup sweetened flaked coconut
1/2 teaspoon salt
1/4 teaspoon cinnamon
2/3 cup brown sugar
1 teaspoon vanilla
1/2 cup melted butter
2/3 cup crunchy peanut butter (creamy is fine too)
1/3 cup honey
1 cup chocolate chips (I used regular semi-sweet, but you can use whatever you like)
Optional: Some mini chocolate chips for sprinkling over the top at the endPreheat the panggangan to 350º.
Line a 9×13 inch pan with greased parchment paper. Leave some paper hanging over the edge so that the bars will be easier to remove from the pan.
Combine all of the ingredients in a large bowl.
Press the mixture firmly and evenly into the pan.
Bake for about half an hour or until the edges are golden brown. Sprinkle some mini chocolate chips on top if desired.
Cool completely before removing from the pan and cutting into bars.